The Mobile Media Stations not only play many different sources, they make them sound great!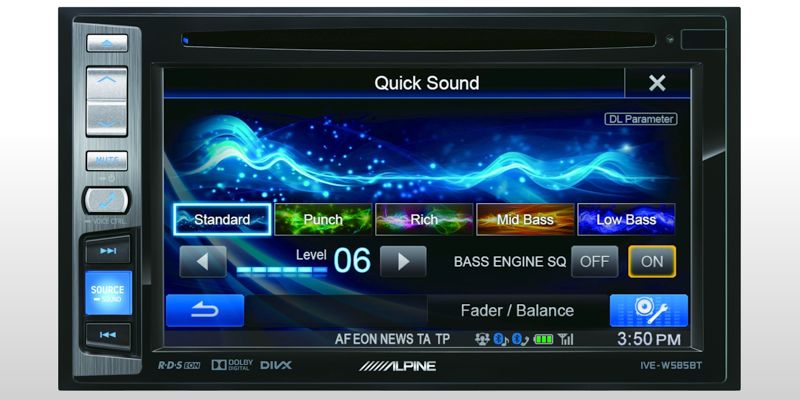 You get a wide variety of advanced tuning features, including the ability to use the versatile TuneIt app with Facebook linkage.  Excellent sound quality complements its wide compatibility, including built-in Bluetooth with Voice Dial Function and optional DVB-T /DAB/DAB+.  Your can personalize the unit by any Wallpaper Image (Background) you choose.
The IVE-W585BT puts the power of advanced sound processing in your car with BASS ENGINE SQ to maximise bass sound and overall tone balance, plus lots of custom tuning functions like Digital Time Correction and 9-Band Parametric EQ. Best of all, you can control them easily from your smartphone with the TuneIt app. 24-Bit DAC and 4-volt PreOuts, too!
Download the TuneIt smartphone app, then connect your iPhone via USB or Android based smartphone via Bluetooth. Now you're ready to use your phone as a handy interface to achieve exactly the sound you want in your car. If you're on Facebook, the app will also notify you of new messages on both your phone and the head unit. For more details, see the TuneIt App description in the Apps product category.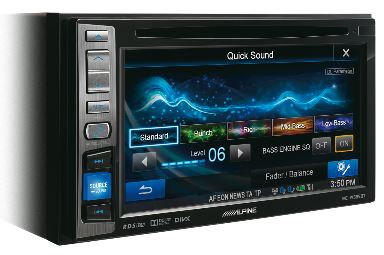 The IVE-W858BT is compatible with the TUE-DAB1U (sold separately). Use the TUE-DAB1U DAB/DAB+ Receiver with direct touch control to add available stations to the unit's internal station list.
Built-in Bluetooth® provides hands-free phone use with Simple Secure Pairing and 24-language support. You can stream music from your phone, and compatibility with AVRCP Ver. 1.4 makes searching your library easier than ever. While connecting to a voice dial compatible hands-free phone, you can make a telephone call by voice dial Operation.
Get more Info >> click here