GZ adds two more product heroes to its famous Radioactive Subwoofer line.
The New Year starts with two great new Subwoofer models in the Radioactive line: A brand new 10inch SPL as well as a 15inch version will be launched. Firstly to the 10inch SPL: The new family member will be called "GZRW 25XSPL" and comes in two different versions for various SPL applications: The 2x1Ohm version is named "GZRW 25XPLD1" and the 2×2 Ohm version "GZRW 25XSPL-D2". Both of them can handle fairly high power using a 2.5″ voice coil made of high temperature stable high-grade pure copper round wire. A powerful double magnet motor drives both. Out of all further improvements to their predecessor, it is worth highlighting the reinforced nonpressed paper cone, which could be weight-optimized again for higher efficiency. This cone is stitched to the double pressed U-shaped high-roll sandwich surround with yellow thread. The yellow steel baskets of the new GZRW XSPL´s allows furthermore excellent ventilation for best cooling and low back pressure. Last but not least, these new models are equipped with large double layer Polycot spiders to guarantee high linear excursion.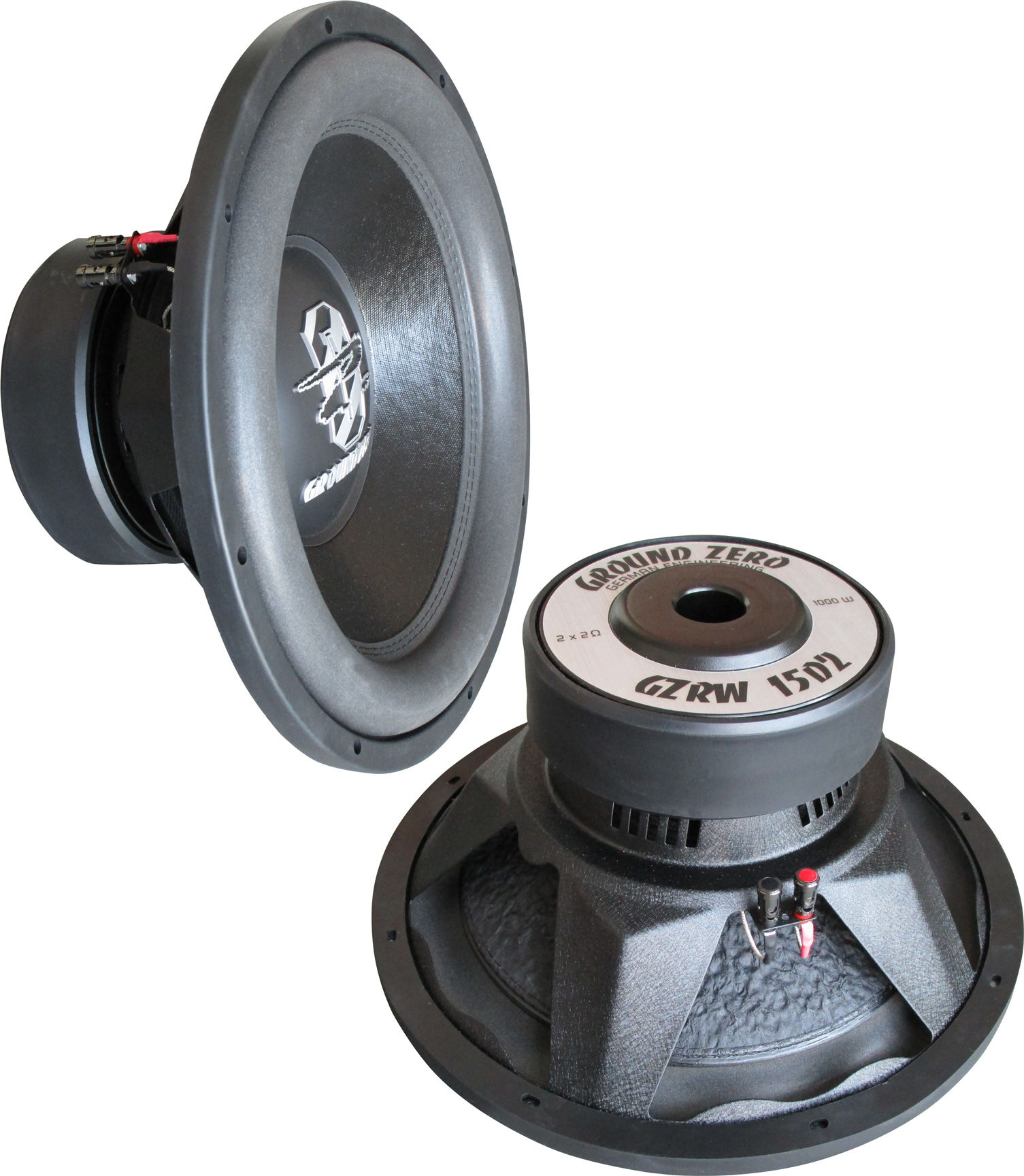 Targeting the best performance in 15inch, the powerful, low bass specialist GZRW 15inch will be launched. Tow version will be available, the 2x2Ohm version named "GZRW 15D2" and the 2x4Ohm Version "GZRW 15D4". Both models are equipped with a massive high temperature stable 3" copper voice coil, powered by a heavy double ferrite motor. Their reinforced nonpressed paper cone is stitched to the high-roll sandwich surround with black thread. The single layer Polycot spider and the black steel baskets in GZRW family design allow extremely high Xmax for an impressive distortion free low-bass performance.