A POWERFUL AMPLIFIED SUBWOOFER SYSTEM WITH A SURPRISINGLY SMALL FOOTPRINT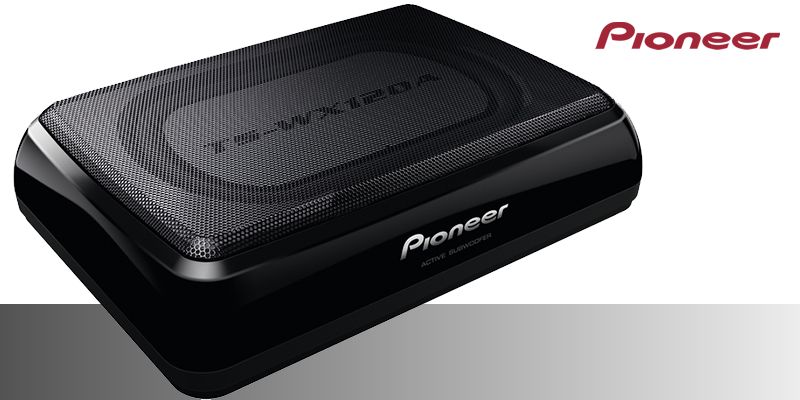 The all-new TS-WX120A, which Pioneer releases today, is an extremely compact, yet versatile and unexpectedly powerful in-car subwoofer system.
The TS-WX120A consists of a powerful 150 watts amplifier, which drives a specially designed, oval 20 x 13 cm cone subwoofer, housed in a sealed enclosure. This results in a deep, robust and tight sounding bass reproduction that suits any kind of music, be it electronic, rock or even classical or jazz. The system is able to achieve a sound pressure level of 98 dB SPL, while the low frequencies reach all the way down to 30 Hz.
The ultra-flat, rugged enclosure of the unit is finished with a tough polyurethane skin, making it virtually resistant for scratches. It even allows stacking luggage on the enclosure, without damaging it, nor altering its sound output characteristics. However, whenever necessary the subwoofer can be temporarily removed with ease.
This unique subwoofer system measures only 280 (W) x 70 (H) x 200 (D) and is equipped with a convenient wired remote control.
see more Details >> here